Makeover America Cookbook
Makeover America Cookbook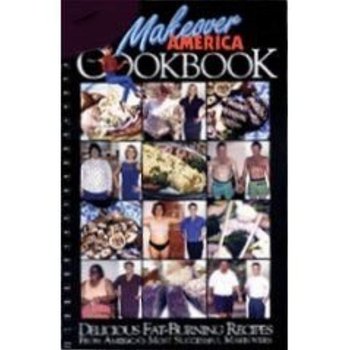 Item Description
Each of these recipes was created, tested and savored by successful users of the 6 Week Body Makeover, who used them to lose 60, 80, 100....even as much as 190 pounds! And now they want to share their recipes to help you do the same.
About Us
Shut Shop is a trusted online retailer for people who want their products delivered in a fast and professional manner. Our customers are our number one priority which is why we carefully pack and ship out our products in the most secure way possible. If you have any questions please feel free to contact us and we will get back to you as quickly as possible. Thank you for shopping with Shut Shop.
Payment Policy
Thanks for your purchase! Please pay promptly via Paypal. Let us know if you have any questions.
Shipping Policy
Free standard shipping and expedited shipping available. We ship out in 1 business day Monday through Friday.
Return Policy
Returns accepted within 30 days after receiving the item, refund given as money back (no exchanges), return shipping to be paid by buyer.
Condition: New