Maty's All Natural Children's Cough Syrup, 6 fl. oz, Soothes Throats, Calms Coughs, with Pure Buckwheat Honey & Natural Immune Boosting, Healthy Ingredients
Maty's All Natural Children's Cough Syrup, 6 fl. oz, Soothes Throats, Calms...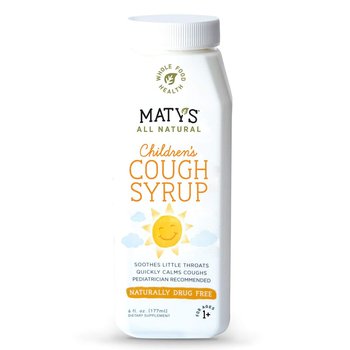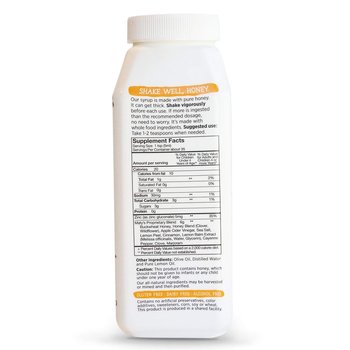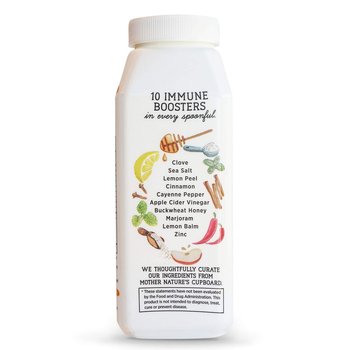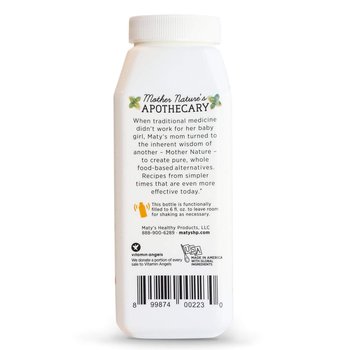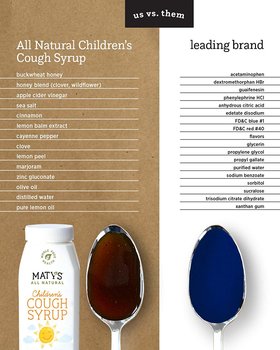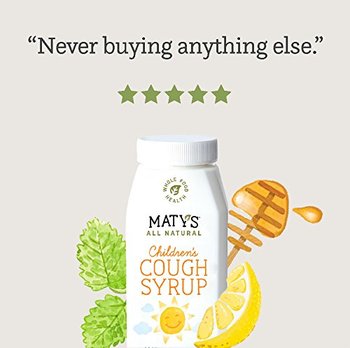 Item Description
The best honey for your honey. Maty's All Natural Children's Cough Syrup soothes little throats and quickly calms coughs with pure, natural buckwheat honey. Simply curated with whole food ingredients and 10 immune boosters in every spoonful, there's sure to be sunny skies ahead.
Item Specifications
Each natural ingredient in Maty's honey-based cough syrup is thoughtfully chosen for its healing properties. Our all natural cough syrup helps soothe sore throats & calm dry, wet or hacking coughs in children with natural honey, lemon & more.
IMMUNE BOOSTING INGREDIENTS: Each of Maty's cough syrups have ten immune boosting ingredients in every spoonful. When you have a cough or sore throat, our syrups soothe and coat your throat with organic honey and boost your immune system.
INGREDIENTS YOU KNOW & RECOGNIZE: We'll never use ingredients we wouldn't use with our own families. We'll never use artificial preservatives, color additives, sweeteners, corn, soy or wheat. Gluten free, dairy free.
KID FRIENDLY COUGH SYRUP: Get creative with how to take Maty's cough syrups. Since they're made with whole food ingredients, you can use them the same way you'd use honey or maple syrup. Put some in tea, oatmeal, smoothies or even on pancakes!
RETHINK YOUR MEDICINE CABINET: Maty's whole food, alternative health products are made with real ingredients, so you get natural & pure products. Started by a mom who wanted natural remedies for her family, Maty's formulas provide safe, healthy relief.
About Us
Shut Shop is a trusted online retailer for people who want their products delivered in a fast and professional manner. Our customers are our number one priority which is why we carefully pack and ship out our products in the most secure way possible. If you have any questions please feel free to contact us and we will get back to you as quickly as possible. Thank you for shopping with Shut Shop.
Payment Policy
Thanks for your purchase! Please pay promptly via Paypal. Let us know if you have any questions.
Shipping Policy
Free standard shipping and expedited shipping available. We ship out in 1 business day Monday through Friday.
Return Policy
Returns accepted within 30 days after receiving the item, refund given as money back (no exchanges), return shipping to be paid by buyer.
Condition: New