SteelSeries 3Hv2 Gaming Headset for PC, Mac, Tablets, and Phones
SteelSeries 3Hv2 Gaming Headset for PC, Mac, Tablets, and Phones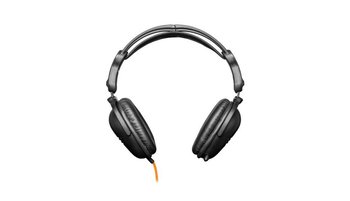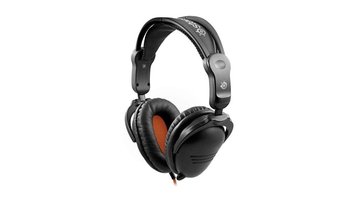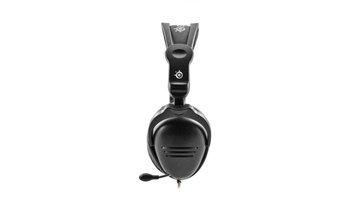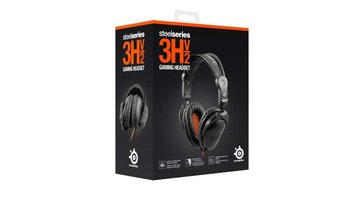 Item Description
SteelSeries 3Hv2 Gaming Headset Created for gamers who are looking to experience SteelSeries audio for the first time or without having to make a large investment, the 3Hv2 gaming headset encompasses the four components that sets SteelSeries audio above the rest: performance, convenience, durability and comfort. The new 3Hv2 headset comes in a compact, foldable design making it ideal for storage or travel and an included adapter which allows for use with PC, Mac, tablets and phones. Unlike other gaming headsets in this price category, the durable 3Hv2 brings together its powerful, next generation SteelSeries audio drivers, extra-padded leather cushions, a retractable microphone system and in-line audio controls on the soft-rubber cable in a compact and portable headset. The 3Hv2 features leather earcups with a noise reducing foam which helps to muffle the outside world and allows you to focus on the important audio and communication happening inside your game. The SteelSeries 3Hv2 gaming headset has an extra-padded, soft all-leather design that provides extended comfort and passive noise reduction. An integrated volume controller on the cord of the 3Hv2 offers a microphone mute switch for instant control without having to navigate through software settings. A retractable microphone in the left earcup makes this headset perfect for gaming. Extend the microphone when you need to chat, retract it to be out of the way when you don't. The SteelSeries 3Hv2 gaming headset easily folds up at the top of the headband and each ear cup, making it easy to store for travel. Technical Specifications Frequency response: 10 - 27,000 Hz Impedance: 50 Ohm SPL@ 1kHz, 1 Vrms: 102 dB Cable length: 1.2m Jacks: 2 x 3.5 mm for PC + 4-pole 3.5mm Mac, mobile and tablets Frequency response: 50 - 18,000 Hz Pick up pattern: Uni-directional Sensitivity: -40 dB Impedance: 2.2K Ohm Which SteelSeries Headset is Right for You?
Item Specifications
Retractable microphone system
Powerful audio drivers deliver incredible audio
Leather ear cushions reduce outside noise to stay focused and win
In-line audio controls for volume and microphone
Included adapter allows for use with PC, Mac, tablets and phones
Ready to transport in a compact, foldable design
Retractable microphone system with crystal clear voice communication
About Us
Shut Shop is a trusted online retailer for people who want their products delivered in a fast and professional manner. Our customers are our number one priority which is why we carefully pack and ship out our products in the most secure way possible. If you have any questions please feel free to contact us and we will get back to you as quickly as possible. Thank you for shopping with Shut Shop.
Payment Policy
Thanks for your purchase! Please pay promptly via Paypal. Let us know if you have any questions.
Shipping Policy
Free standard shipping and expedited shipping available. We ship out in 1 business day Monday through Friday.
Return Policy
Returns accepted within 30 days after receiving the item, refund given as money back (no exchanges), return shipping to be paid by buyer.
Condition: New